EURUSD
(UPDATE) - Paying close attention to the daily timeframe candlesticks, EURUSD bearish momentum has resumed. Yesterday's daily candlestick closed very bearish after a spike and test on 0.99750 which caused a break and close below 0.98750. This also comes at the back of yesterday's interest rate decision and a 75 BP hike. Moving forward, traders anticipate a drop back to the psychological level of 0.97000. A bear flag on the lower timeframes will provide a trading opportunity.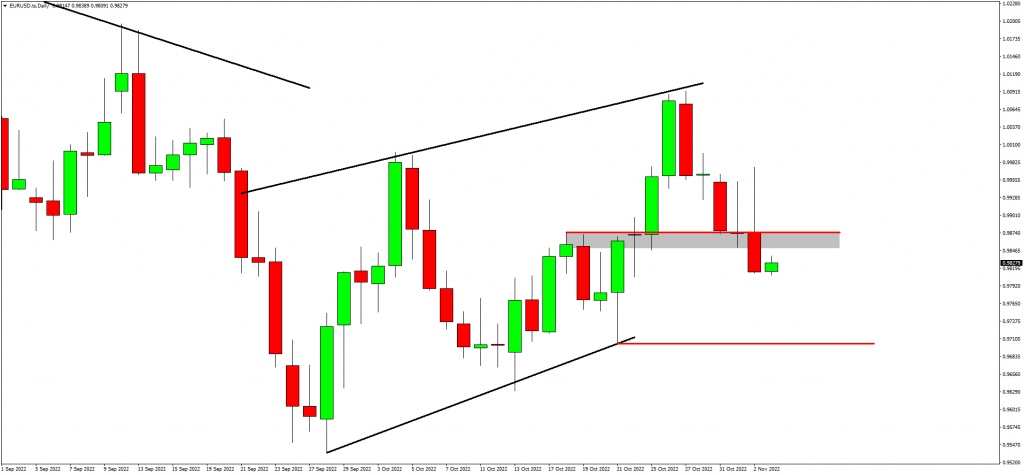 NAS100
(UPDATE) - NAS100 failed to break and close above the resistance zone around 11620.00 and shot down. This zone is aligned with the top of the channel which added to the confluence. This price action caused a drop in price and ended up breaking below the inner ascending structure. At the moment the market is trading below the resistance zone around 11100.00. Traders anticipate a retest on the zone before looking for trading opportunities to the downside.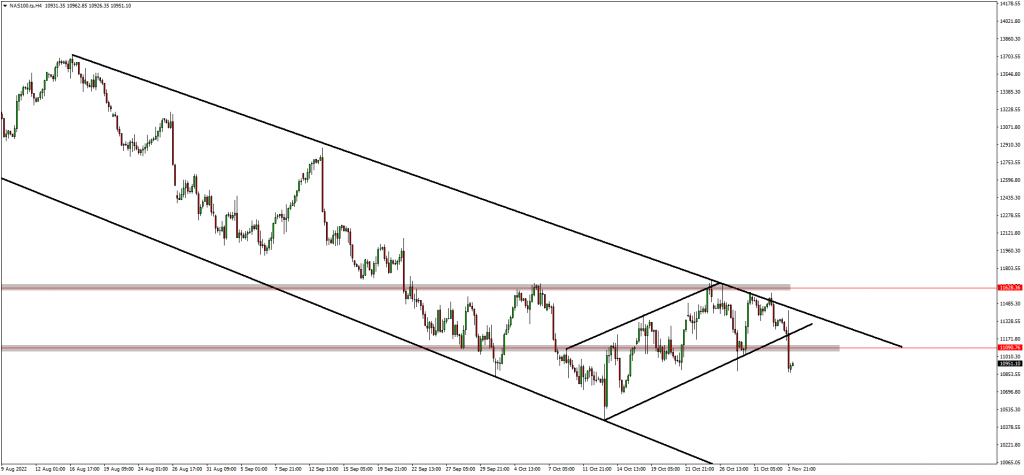 GOLD
GOLD has developed a descending trendline as seen by the 3 descending highs. The supply zone is holding strong and the 1660.00 continues to be a barrier on Gold. At the moment the market is trading below 1640.00 and has formed a support zone around 1630.00. This price action indicates that the sellers are still interested in this market and as such, a daily break and close below the above-mentioned support zone will cause Gold to drop back to 1615.00.