BTCUSD
BTCUSD recently rejected and created a resistance zone around the 21227.80 price level and started the week bearish. Investors have seen a recovery from around 18557.60 at the start of July and a consistent flow of HHs and HLs have been forming. At the moment BTCUSD has been trading in a short-term descending structure within a bigger ascending structure as seen on the H4 timeframe. A rejection from the bottom of the ascending structure and a break above the descending structure will see a rally back to the resistance zone. Another scenario that investors have is a drop lower if the bottom of the ascending structure and a support zone around 22244.30 breaks.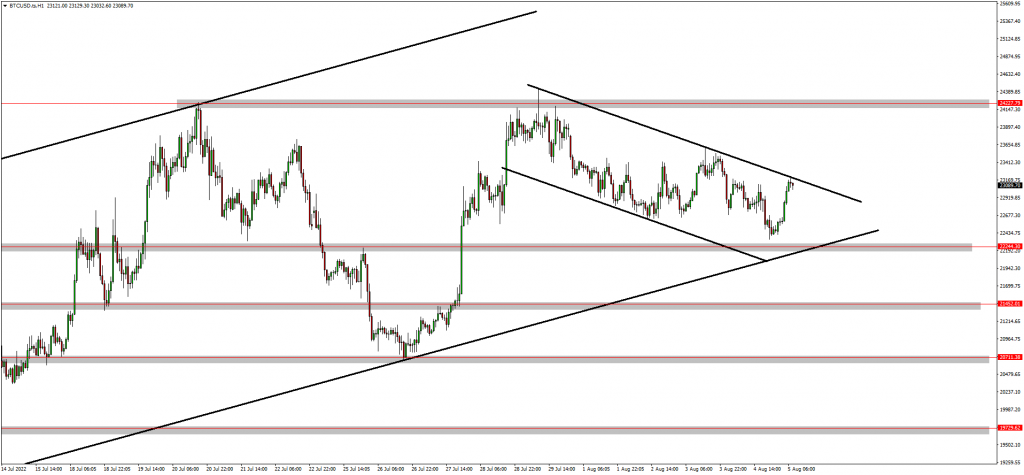 USOIL
USOIL has dropped back to the bottom of the daily timeframe structure and a support zone around $88. Traders saw a sharp drop at the back of the OPEC meeting earlier this week however the overall weekly structure and trend has not changed. At the moment the market is trading at the bottom of the weekly ascending where traders don't want to sell but look for trading opportunities to the upside. An aggressive bullish impulse wave followed by a corrective structure will see a rally to the upside.
GOLD
GOLD aggressively rejected the bottom of the descending structure as well as the weekly support zone around 1674.70. This has seen 3 weeks of gains on GOLD which is currently trading around 1791.00. Traders holding long positions would want to start taking profits as the market is now trading at the top of the structure. A break and close above will see a continuation to the upside or alternatively, a rejection to the downside will see a drop.