CADJPY:
CADJPY aggressively sold off from 91.600 and dropped about 200 pips to the bottom of the structure.This is enough for sellers to close their positions and bank the profits. From a structure point of view, the market is forming higher highs and higher lows after rejecting the bottom of the structure and this price action indicates a possible bullish leg back to 91.00. At the moment the market is trading above the support zone and traders will be interested in catching the retest to the upside.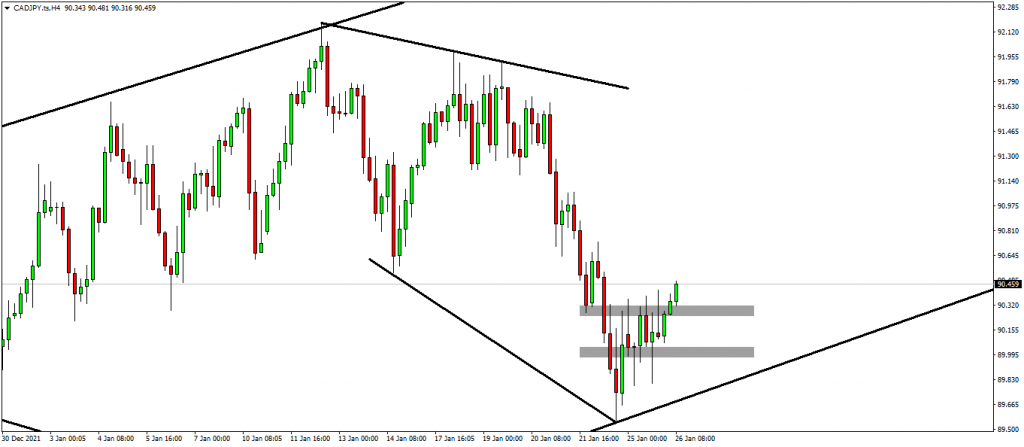 USDCAD
USDCAD has rejected structure and is preparing for a drop. The resistance zone is aligned with the supply zone, the 50.0 fib level as well as the resistance trendline. This provides a great opportunity for traders and are going to be interested in shorting this market.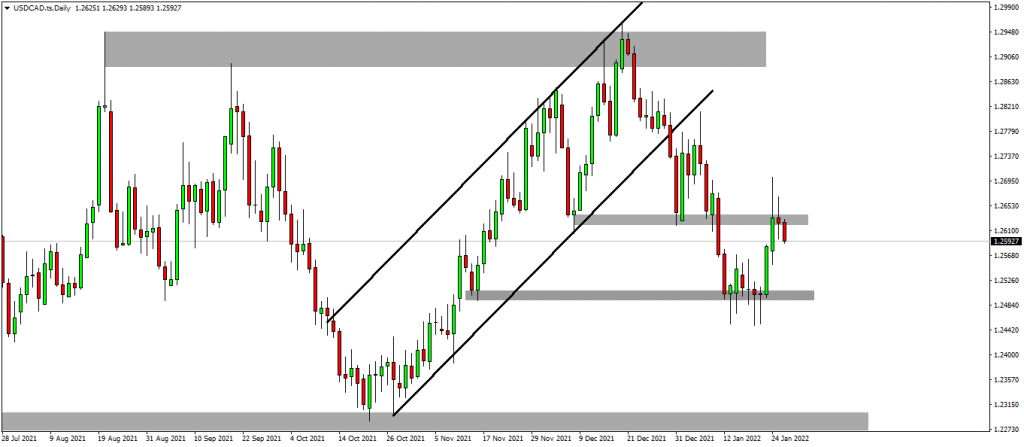 XAUUSD
GOLD is showing less momentum to the upside compared to the previous bullish impulse wave. At the moment the market is back at the support zone for the 3rd time. The support zone is likely to break because sellers are showing interest in shorting Gold. A break and close below the zone could see a bearish leg down to 1837.00. Traders are keeping a close eye and waiting for bearish momentum before shorting the market.