AUDJPY:
AUDJPY has broken below the ascending channel. This is subsequent to the market rejecting the top of the daily structure. At the moment the market is trading below the previous structure point and as such, traders will want to start looking for shorting opportunities down to the beginning for the ascending structure.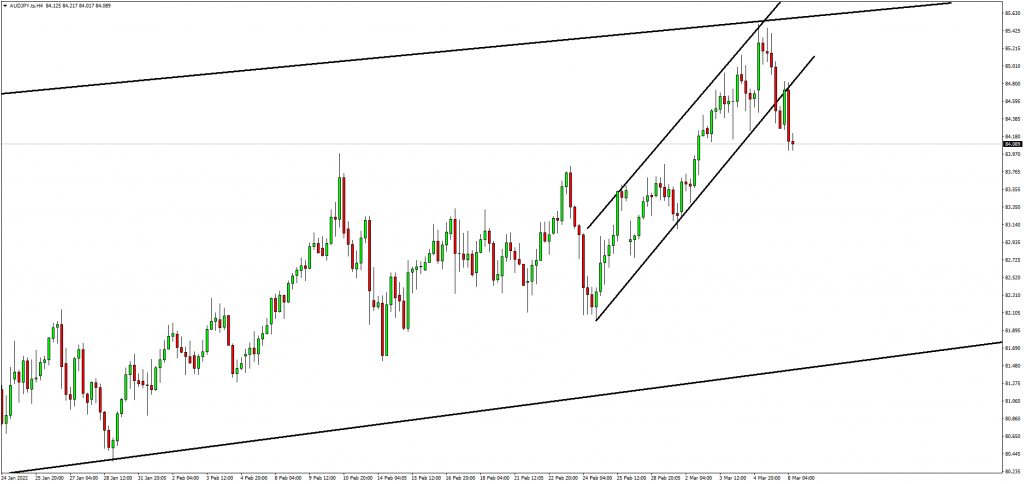 EURAUD:
EURAUD spent the last 4 weeks in a +1300 pips bearish run and is currently at the bottom of the weekly structure. This week started very bullish with a +300 pips move. Traders often start buying every time the market is trading at the bottom of these structures as anticipation is for the market to start rallying to the upside. A bullish continuation structure will confirm more upside movement.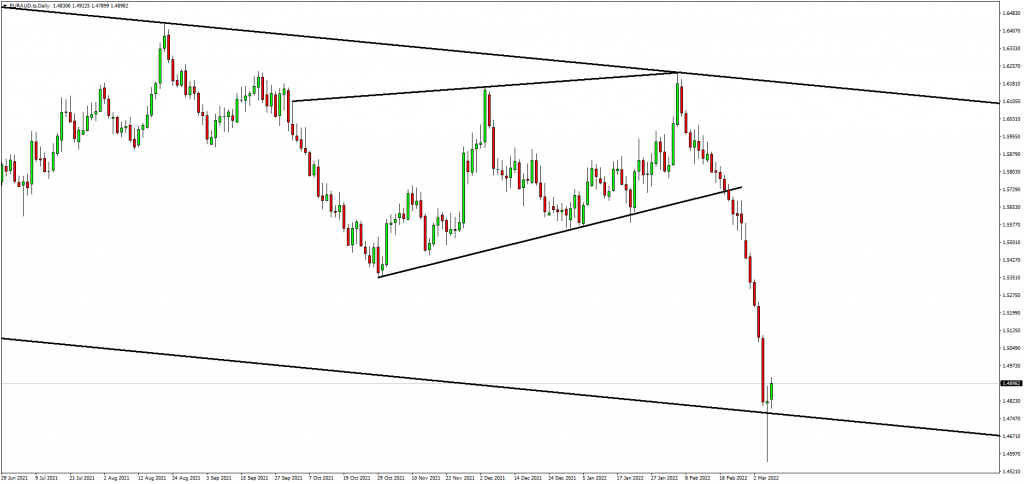 USDCAD:
USDCAD has been bullish since the start of this week and has been breaking structure levels to the upside. At the moment the market is trading above the support zone and seems clear to the upside. Traders are waiting for a pullback to retest the support before looking for long opportunities.