Commentary:
CADCHF.
(UPDATE) - CADCHF has rallied +80 pips to the upside according to the last commentary on the pair. The bias and the outlook remains the same for traders; the overall trend is bearish and since the market created a lower low, traders anticipate a correction to form and thus will be looking for short-term trading opportunities to the upside until the market reaches the resistance zone.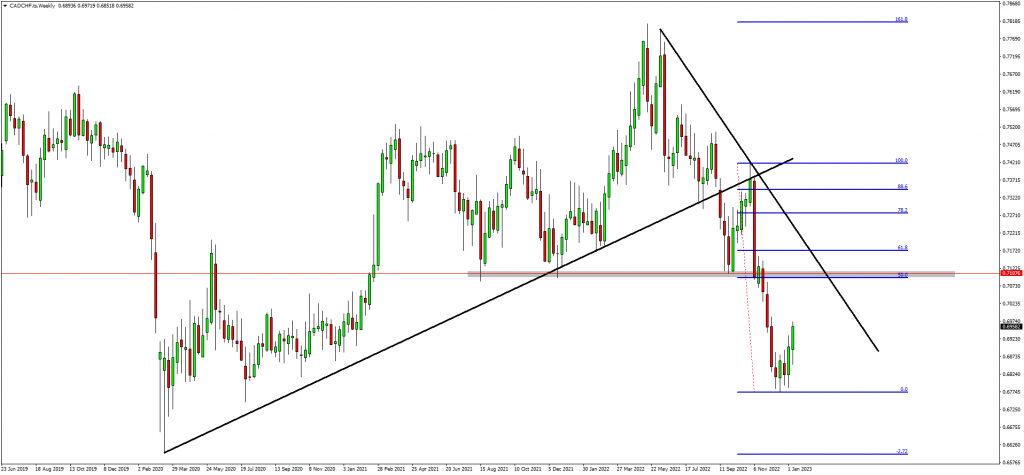 USDJPY.
(UPDATE) - USDJPY has successfully rejected the minor resistance zone and has dropped +400 pips. Traders are already in the market and have targets around the -2.72 fib level. More trading opportunities to the downside will develop if the market forms a bearish continuation pattern.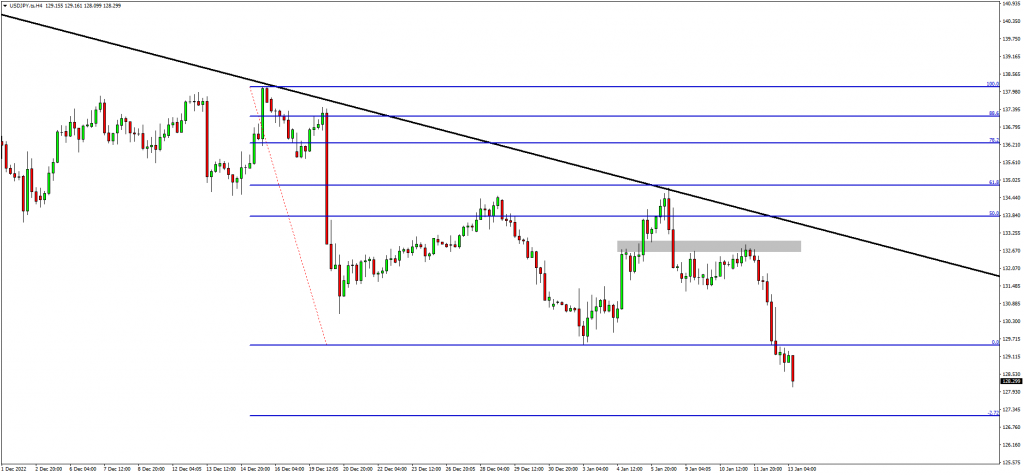 GOLD.
(UPDATE) - GOLD has continued to rally +400 pips to the upside and has hit the target around 1910.00. Traders will now manage their trades and wait for further confirmation to the upside to provide trading opportunities.