CADCHF.
(UPDATE) - CADCHF failed to reject the neckline and dropped to the previous structure low. This price action provided traders with a double bottom scenario within an upward structure to confirm another bullish opportunity. Furthermore the market also retraced to the 61.8 fib level of the entire impulse wave from the bottom. As such, traders are waiting for the H4 candlestick to close above the resistance zone around 0.68900 before looking for bullish trading opportunities.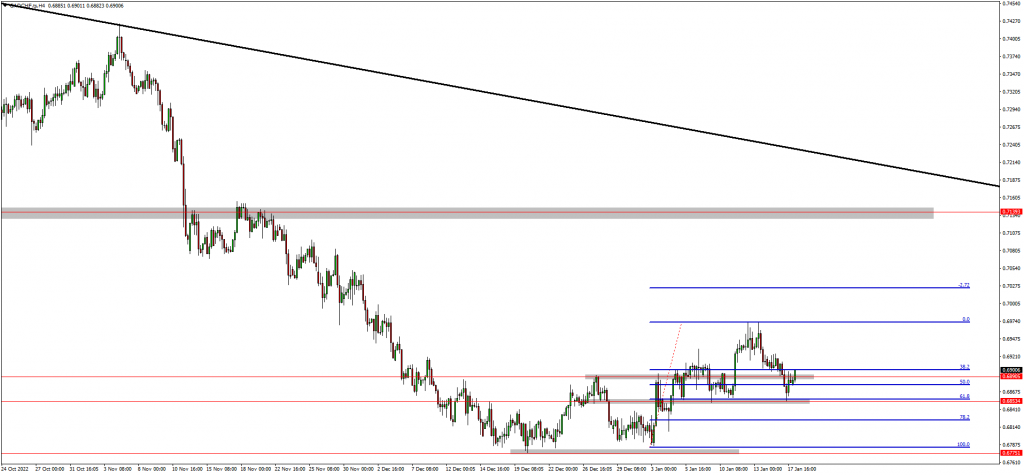 US30.
(UPDATE) - US30 respected the supply zone and dropped to 33790.00 and hit the target. Traders are getting out of the market and are banking their profits as the bearish setup is now complete.
Overall, the market is still bullish and has now retraced down to the previous structure level. This price action provides a break and retest scenario and as such, traders could start looking for trading opportunities to the upside.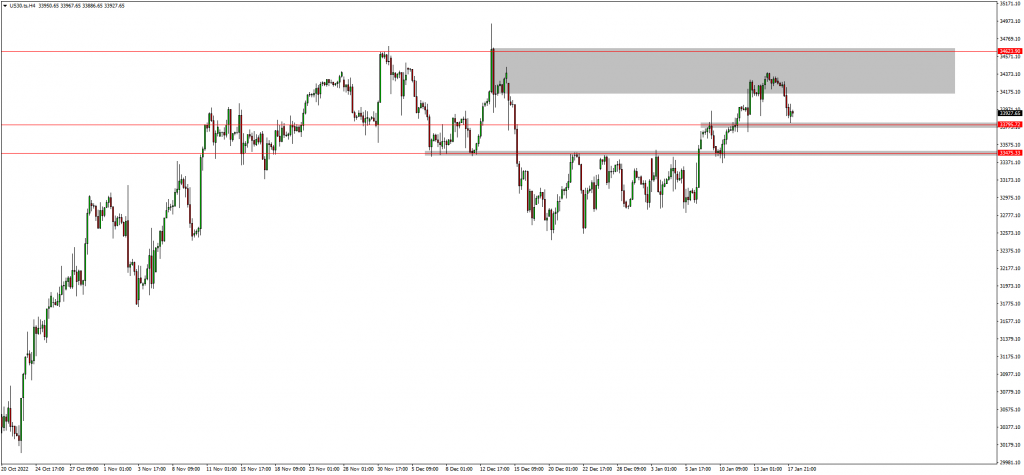 GOLD.
(UPDATE) - GOLD has dropped +1990 points from the resistance zone. This could be the start of the retracement where traders are looking for short-term trading opportunities to the downside until the trendline or previous structure level.
The overall outlook is still bullish however, the market is starting a counter-trend move after the impulse wave to the upside. As such, traders will start looking for bullish opportunities around the trendline.