BTCUSD.
(UPDATE) - BTCUSD is currently trading within a bullish impulse wave.
This week the market opened with a gap above the previous resistance zone around $22433.17. This is the second time that a gap has formed which confirms momentum from the buyers.
According to this price action, BTCUSD has a higher probability of reaching a weekly timeframe high around $25000.00.
As such, from the current levels, traders are waiting for a retracement to identify trading opportunities to the upside.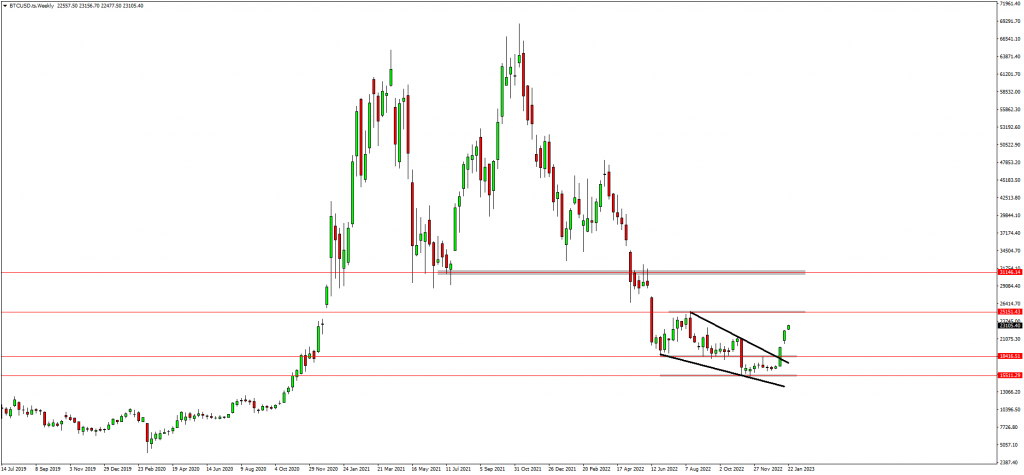 CADCHF.
(UPDATE) - CADCHF has continued the bullish momentum and broke above the neckline. This price action has broken above the counter-trendline and formed a bullish impulse wave as well.
The Fibonacci retracement tool has identified an area of confluence to the upside between the previously broken structure high and the 61.8 level.
As such, traders will be looking for trading opportunities to the upside within the zone and target the resistance zone around 0.69300.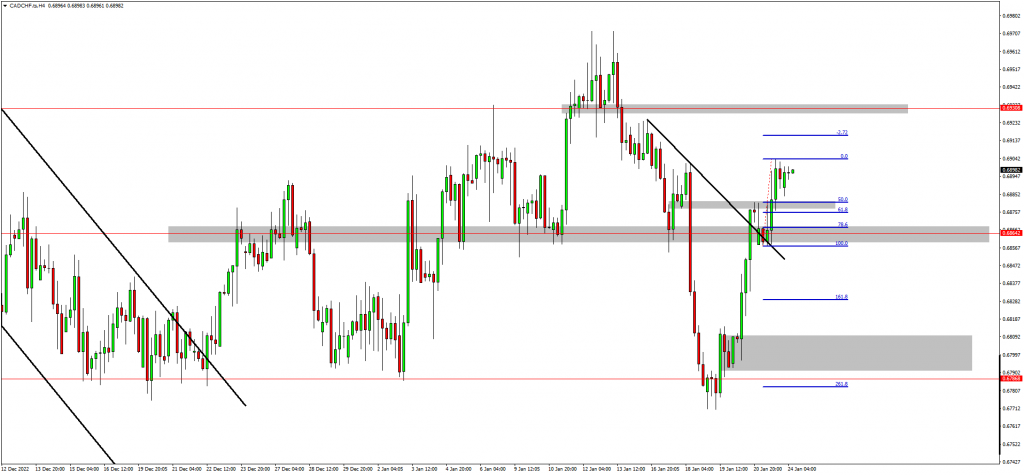 US30.
(UPDATE) - US30 recently bounced on the ascending trendline.
This price action also caused the market to bounce from a support zone around 32990.00 and break above a resistance zone around 33450.00. Momentum seems to have changed to the upside and traders will be interested in looking for trading opportunities above the resistance-now-turned-support zone.
As such, a retest of the zone will provide trading opportunities to the upside.