AUDNZD.
AUDNZD is currently trading at a weekly timeframe support zone. This zone is also the bottom of the ascending structure where the market found buyers in the past. This price action will definitely cause sellers to close their short positions as the market could find buyers within these zones according to historical price action. As such, traders anticipate a bullish leg from current market price zones.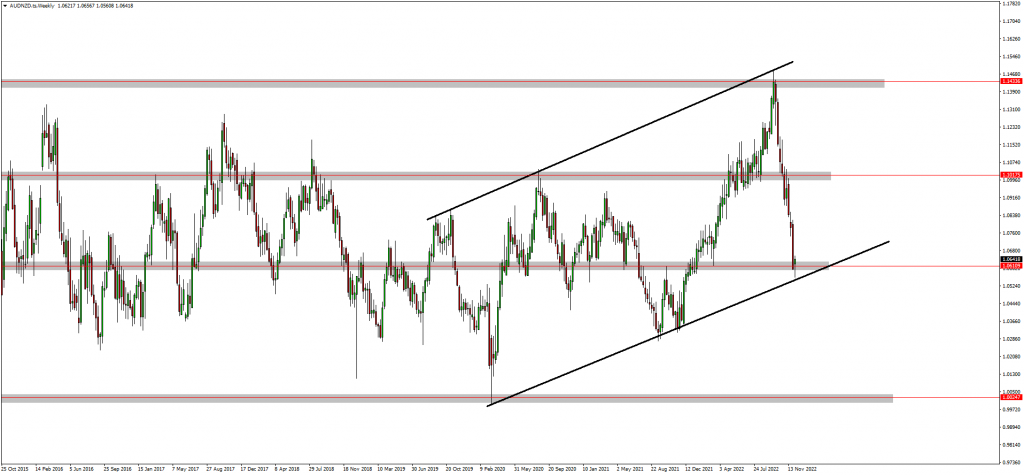 EURNZD.
EURNZD is currently pushing up. This comes after the market rejected the bottom of the bigger descending structure twice and broke above the inner descending structure. This price action confirms that there's bullish momentum in the market and according to the overall price action, traders anticipate the market to push up to the top of the structure and are looking for bullish trading opportunities.
USDJPY.
USDJPY broke below the bigger ascending channel and the support zone and in the process created lower highs to confirm a descending trendline before dropping and creating a lower low. This price action confirms a bearish trend and at the moment the market is forming a retracement. Traders anticipate the market to retrace to the trendline before looking for trading opportunities to the downside.