CADJPY
CADJPY is forming a bearish structure and currently is at the bottom of the structure. Furthermore the market broke below a support level. Traders are currently looking at this market and planning for short positions once support becomes resistance. The other scenario is a break and close below the structure will see a drop back to the beginning of the structure.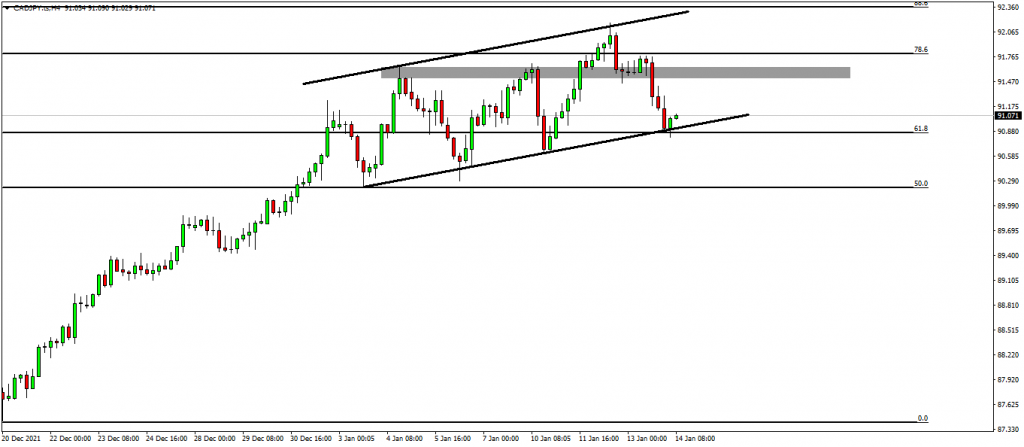 EURGBP
EURGBP is sitting at the bottom of the daily structure and is currently forming a support zone. This comes after a break above the descending structure. At the moment traders are sitting on the fence and patiently waiting for a clear direction. However, from the daily timeframe perspective, the bears should be thinking of taking profits as the bulls are really interested in this market. A break and retest on the resistance zone will see a push higher.

XAGUSD (SILVER):
SILVER aggressively pushed higher. This is at the same time GOLD pushed higher and this came after the CPI report was released. Structurally the market seems bullish and previous structures have been broken to the upside. The recent price action indicates the bulls are still longing this market and as such, the completion of the flag will see Silver pushing higher.