Traders are eagerly anticipating a bullish continuation for the AUDJPY currency pair, while simultaneously adopting a bearish stance towards the AUDNZD and GBPNZD pairs. The market sentiment reflects a strategic approach, driven by various factors influencing these currency pairs.
The AUDJPY Performance
AUDJPY bullish continuation.
AUDJPY is trading within a weekly timeframe bullish trend. Traders anticipate a continuation of the movement because the market recently broke above a major resistance zone of around 90.340. This comes after the market bounced from the ascending trendline as well as rejected major support zones. These multiple trade scenarios all point to the upside and provide confluence. According to this price action, traders anticipate JPY to continue weakening against the AUD.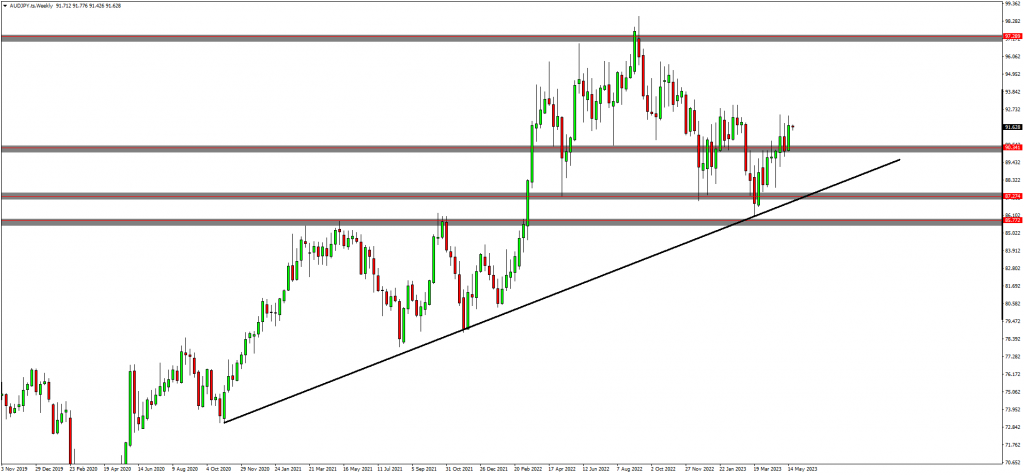 The GBPNZD Performance
(UPDATE) - GBPNZD bearish continuation.
The recent price action on GBPNZD suggests that the market has changed the trend after a retest of the channel, creating another lower high. This price action developed a head and shoulders pattern which adds more weight to the bearish reversal scenario. As such, traders anticipate the bearish run to continue and GBPNZD to drop to the support zone around 1.96364.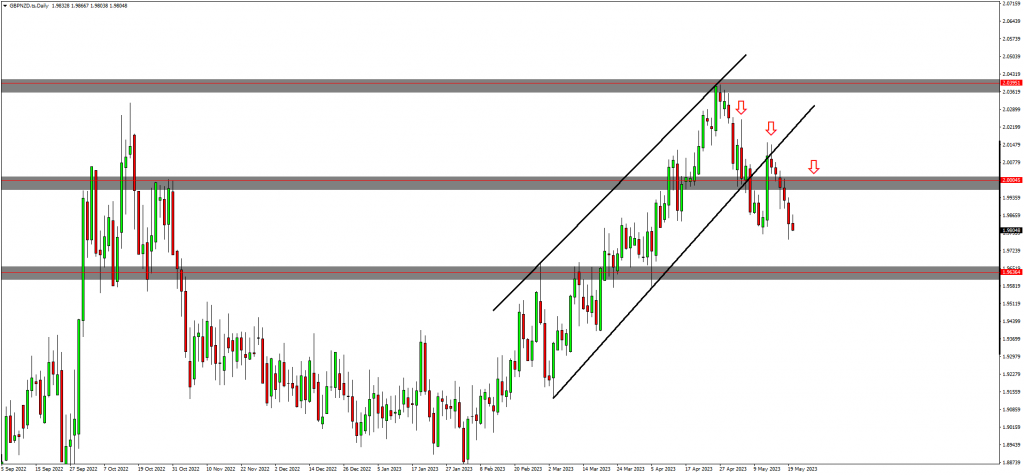 The AUDNZD Performance
(UPDATE) - AUDNZD has broken the support zone.
AUDNZD seems to be dropping to the support zone around 1.04694 according to the recent price action. The trend is bearish as the market has broken below the previous structure and support zones. The descending trendline is holding the price and the market recently created a lower high. This price action confirms a continuation of the bearish trend and as such, traders have targets set at the support zone around 1.04694.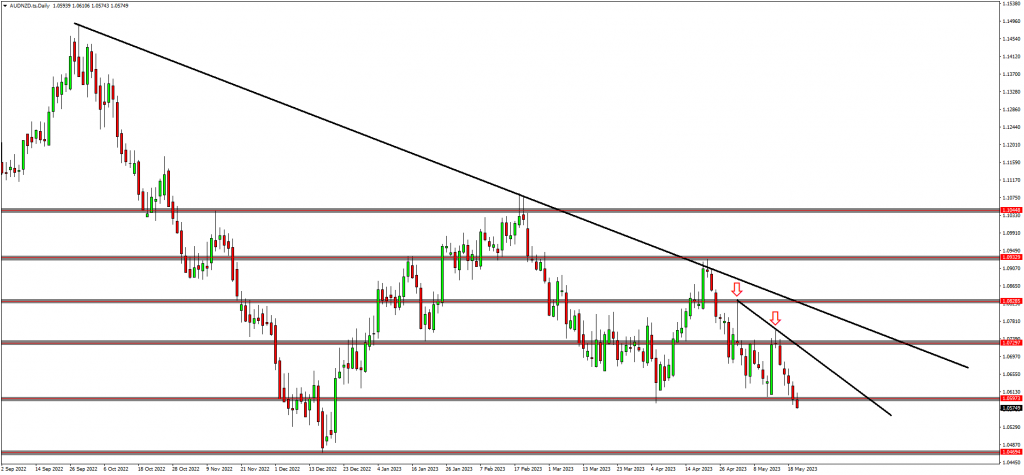 Final thoughts on today's analysis
Traders anticipation of a bullish continuation on the AUDJPY pair aligns with positive economic indicators and the yen's relative weakness. Conversely, their bearish outlook on the AUDNZD and GBPNZD pairs reflects diverging economic performances and geopolitical factors impacting the British pound.