The foreign exchange market is known for its ever-changing dynamics, as currencies fluctuate based on various economic factors and traders sentiments. In recent times, two currency pairs have been under scrutiny: EUR/AUD and NZD. This article delves into the bearish pattern anticipated for EUR/AUD and the growing bearish sentiment surrounding the New Zealand dollar (NZD).
The NZDCAD Performance
NZDCAD trading within a descending channel.
NZDCAD recently rejected and aggressively dropped from the top of the descending channel. Bearish momentum is further confirmed by the break of the previous support zones. From the fundamental point of view, the RBNZ hiked their OCR by 25bps which added to the weakness of the NZD.
According to this price action, traders are bearish. Moreover, they are in line with the structure and are anticipating the market to drop to the bottom of the channel.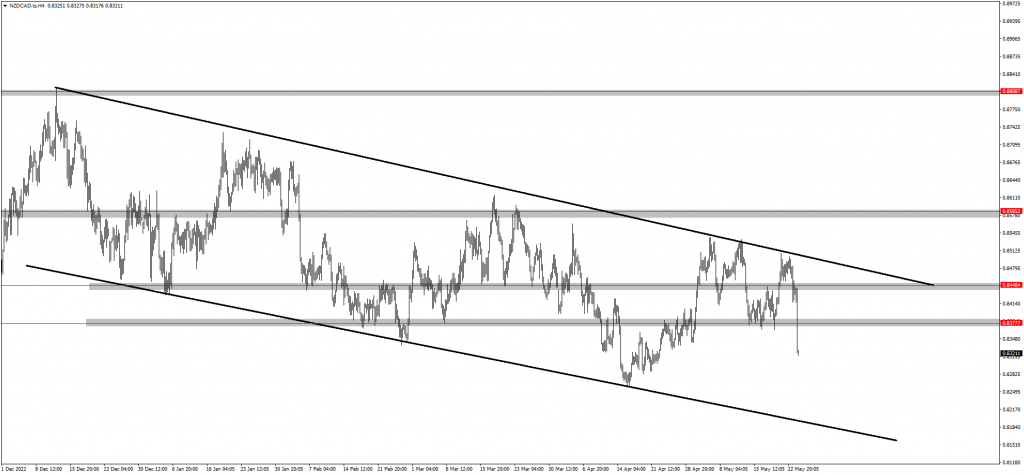 The NZDUSD Performance
NZDUSD down to the bottom of the structure.
The OCR hike of 25bps also added to the weakness of the NZD against the USD as seen by the aggressive drop. Technically, the market failed to break above the resistance zone around 0.6300 and is now trading below the previous zone around 0.62312. According to this price action, traders anticipate a drop and a break below the next support level of around 0.61290.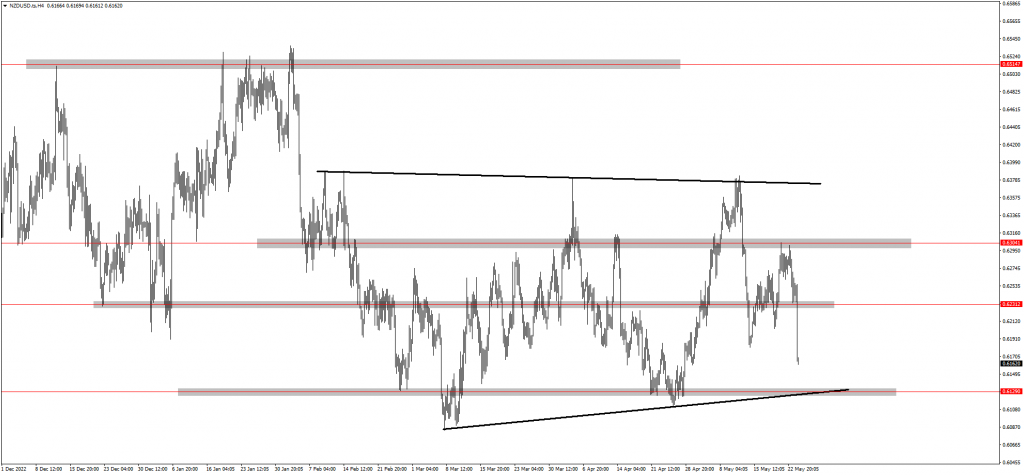 The EURAUD Performance
EURAUD is forming a bearish continuation pattern.
EURAUD is trading below the ascending trendline which provides a sign of a possible shift in momentum. The break below the previous support zone around 1.64290 is also adding to the confluence. Hence, traders are looking for a continuation to the downside. As such, traders are waiting for the market to reject the resistance zone before pushing lower.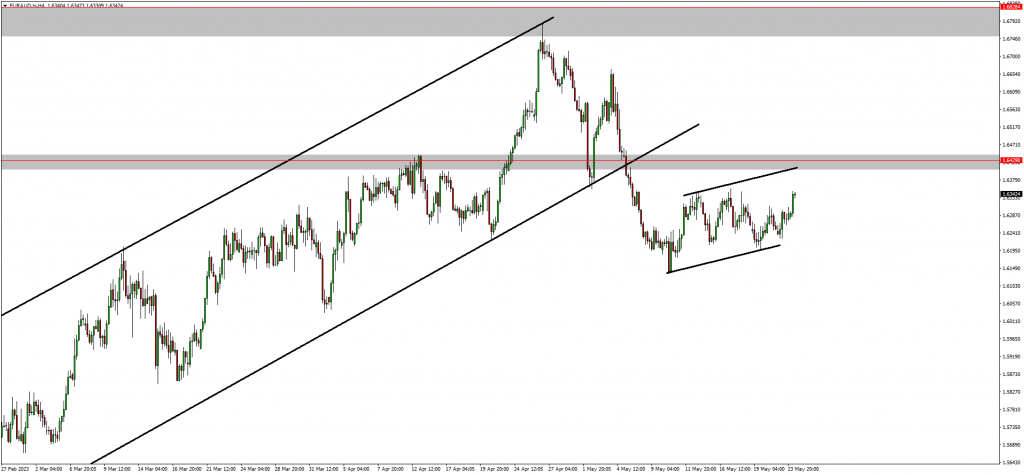 Read More: Traders Anticipate A Bullish Continuation On AUDJPY
Final thoughts on today's analysis
In conclusion, the foreign exchange market is witnessing a bearish pattern anticipated for EUR/AUD, indicating a potential downward trend. Moreover, the Euro's struggles within the Eurozone, coupled with the Australian dollar's relative strength and the policy divergence between the ECB and RBA, contribute to this outlook.
Simultaneously, traders are turning bearish on the New Zealand dollar (NZD) due to economic uncertainties. The cautious stance of the RBNZ, and external factors impacting New Zealand's economy. Are you interested in learning more about our analysis? Subscribe to our YouTube Channel today!